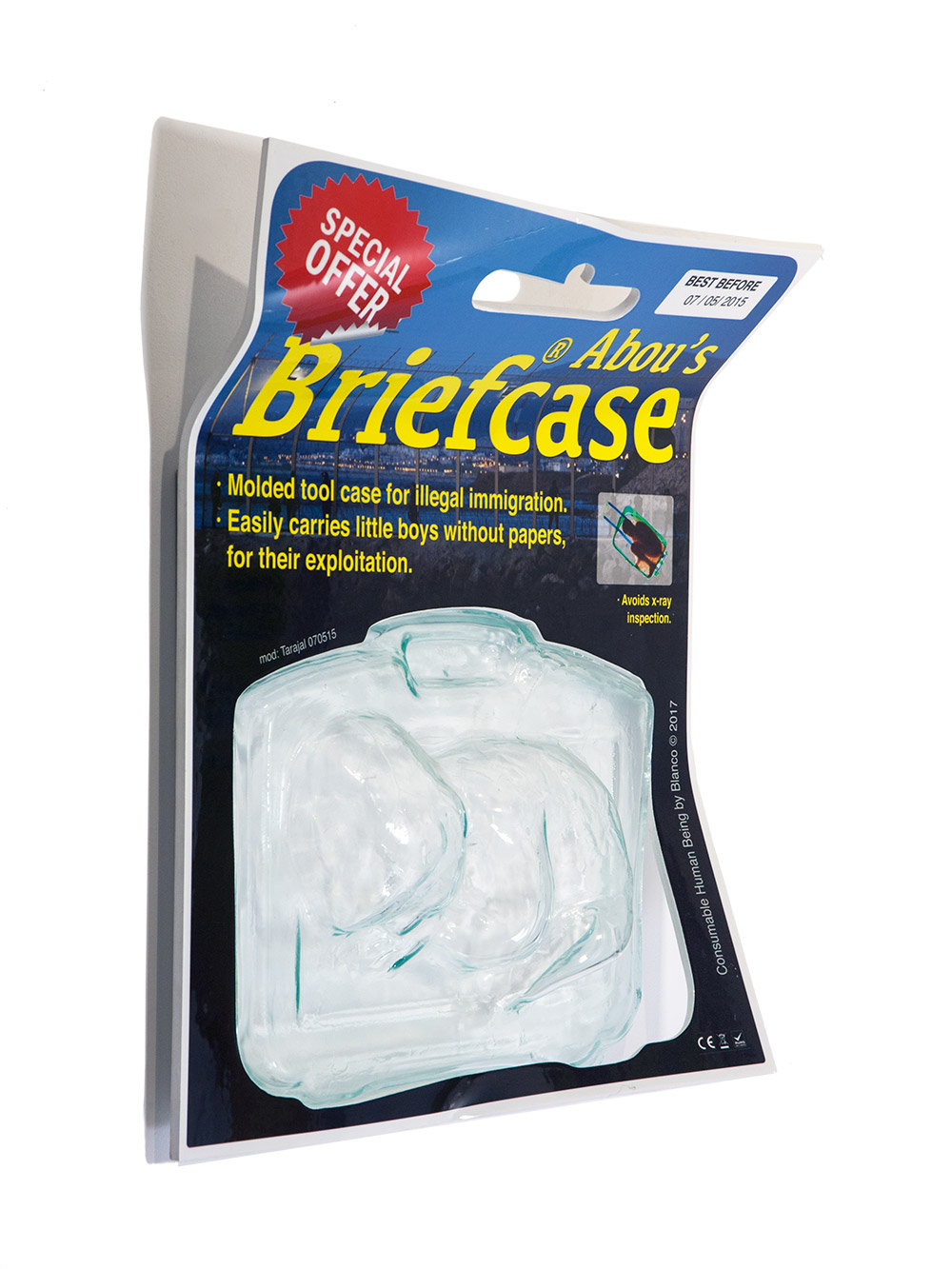 Abou's Briefcase II, 2017. Thermoformed glass, printed and thermoformed Forex and epoxy resin.70 x 70 x 16 cm.
The Blister Pack of a surprising briefcase was broken to open it, the object is not there anymore, but we can figure what it was because of these waste.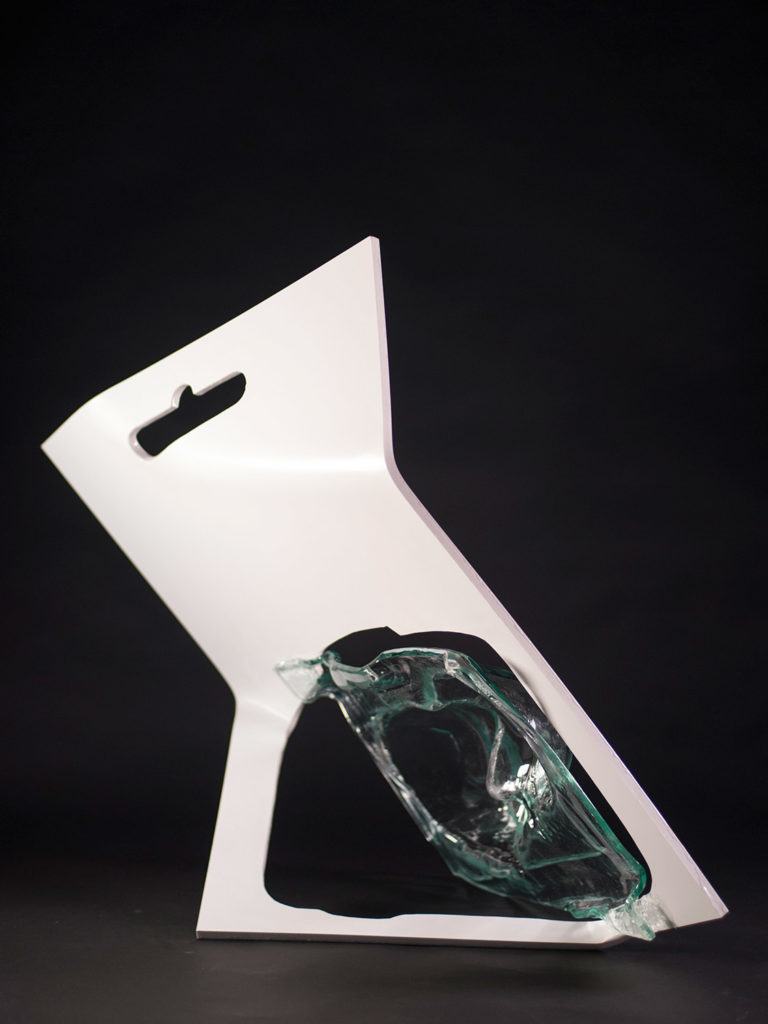 Abou's Briefcase I, 2017. Thermoformed glass, printed and thermoformed Forex and epoxy resin.70 x 70 x 40 cm.
These works represents in thermoformed glass and forex what could be the remains of the blister or container, already open and discarded from a supposed conformed tool case, where the tool is a baby in a fetal position.
The piece of glass is complemented with other elements of the Packaging in which the content and features of the object are explained, as well as images that illustrate it.
This work is based on an event that occurred on May 7, 2015 on the border of Tarajal, Ceuta (Spain), which separates Africa from Europe. In customs control, when passing through X-rays a child was discovered wanting to illegally cross the border inside a suitcase. Opening it, this 8-year-old boy from Sub-Saharan origin said, "Je m'appelle Abou" … my name is Abou.
The Metaphor of the Suitcase, Tourism or Migration: These two types of trip make me reflect on the difference between two models confronted, 1st and 3rd world, rich and poor, tourism and migration. Basically, consumption versus vital experience.
It is significant that the suitcase that serves the tourist to consume trips (supposed fleeting experiences to return back to the starting point), can not be used here for Migration, a experience that truly changes life, where one leaves a origin place, to embrace an uncertain future.
In the work, the suitcase is replaced by a tool case, staging the function that is assigned to the immigrants, which are tolerated only when are useful. And the child is replaced by a baby, to underline his innocence in the process.